BMC 'B' Series
Supercharger Installations
TWIN SCREW KOMPRESSORS
SOLD OUT
KITS -NO LONGER AVAILABLE
We have been supplying these kits for over 20 years now and eventually it had to happen.
Our stock of manifolds has run out. The supercharger model we used has been superseded.
With the current situation of manufacturing in this country and so many good, reliable contacts either retiring or moving operations overseas it may prove difficult and troublesome to undertake the manufacture of a revised MG kit.
We will still endeavour to look after existing MG customers providing supercharger spares and rebuilds.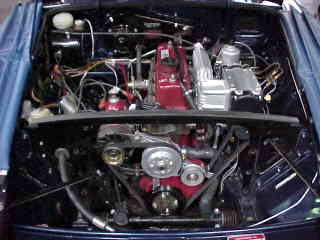 Standard Features
Substantial power increase without use of high rpm.

Improvement of 30% is conservative, 50% is relatively easy with moderate boost.

160 - 180 bhp is achievable on 1800 cc. street engine - MORE has been achieved on race engine and race fuel.

Massive torque increase - flat torque curve.

Super acceleration and overtaking potential.

Internal compression promotes smooth idle and quick response.

Self contained lubrication system.

No body modifications necessary.

No throttle lag, no immense turbo heat or annoying cool down times.





TAILORED KITS INCLUDE:
Opcon Autorotor twin screw Supercharger

Slimline Aluminium alloy manifold

New HIF Type S.U. carburettor

Unique alloy Supercharger adaptor

Complete Hi-Flow air intake incorporating K&N Filter.

Latest Technology "serpentine" Multi-V belt drive system

New Alloy fan pulley

New Alternator pulley

New billet steel Crankshaft pulley and Harmonic balancer

Complete kit includes all necessary bolts, nuts, clamps etc.